View All Events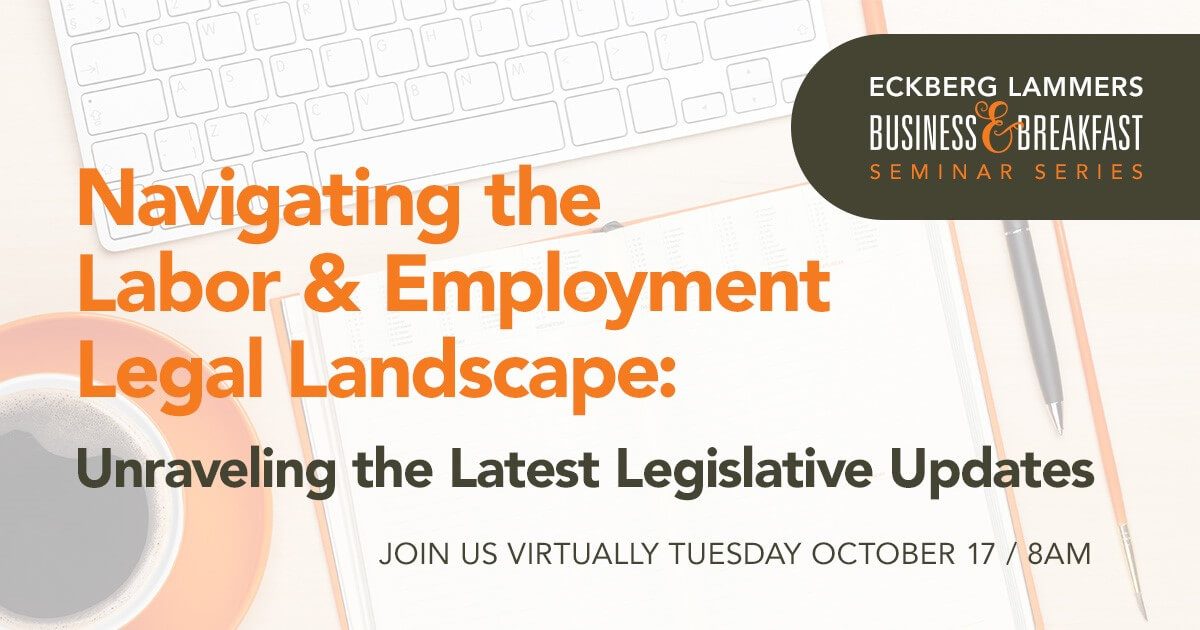 Business & Breakfast: Navigating the Labor & Employment Legal Landscape: Unraveling the Latest Legislative Updates
Join us from the comfort of your own home or office for this online seminar.
Labor & Employment Attorneys Lida Bannink and Christina Benson are inviting you to join them in a discussion about the latest updates to both state and federal labor & employment laws.
During the session, they will cover the changes made during the last legislative session, what implications it will have for your business, and how you can ensure your compliance. This is a great opportunity to get the information you need to ensure you are up-to-date on all the latest developments in labor and employment law. Don't miss out!
This event will be conducted via a zoom meeting.
Presenters/Speakers
Attorney
Lida is a shareholder and head of our Labor & Employment and Workplace Investigation practice groups. Lida places an emphasis on counseling public and private organizations in managing the complex web of laws and regulations to support entities human resource needs.
Attorney
Christina Benson is an attorney in our Municipal Law and Labor & Employment groups. She focuses her practice on enriching our municipalities throughout Minnesota by providing guidance on land use and zoning matters, contracts, employment law, economic development, ordinance review and municipal leasing.