View All Events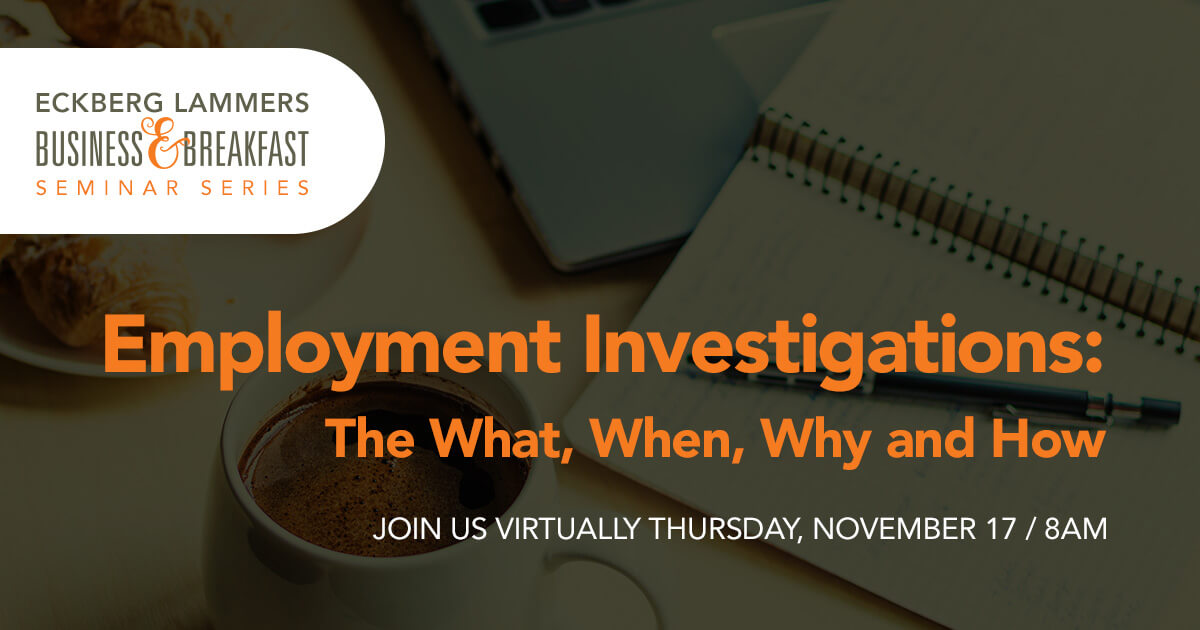 Business & Breakfast: Employment Investigations: The What, When, Why and How
Join us from the comfort of your own home or office for this online seminar.
Please join Lida Bannink, Attorney, and Aimee Schroeder, Investigation Specialist as they provide a discussion surrounding employment investigations, from the basic to more advanced.
Regardless of whether you are a public or private entity, all organizations will eventually need to conduct an employment investigation. This presentation will not only cover the ins and outs of completing an investigation, but will also showcase how our team uses forensic analysis of electronic devices (phones, computers, etc.) to aid investigations with concrete, irrefutable data.
This event will be conducted via a zoom meeting.
Presenters/Speakers
Attorney
Lida is a shareholder and head of our Labor & Employment and Workplace Investigation practice groups. Lida places an emphasis on counseling public and private organizations in managing the complex web of laws and regulations to support entities human resource needs.
Investigation Specialist
Aimee Schroeder is the Investigation Specialist and Training Coordinator for the Law Enforcement Training Academy and Consulting group.