Vote for Us! Minnesota's Best!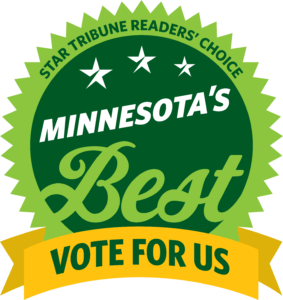 As a firm that's been rooted in the Twin Cities community for more than 70 years, we have immense appreciation for the support of all of our clients. Today, we're feeling extra grateful to be nominated in SIX categories of the Star Tribune's Reader's Choice Minnesota's Best!
Business Law
Civil Litigation
Employment Law
Estate Law
Law Firm
Personal Injury
We would be so honored if you could show your appreciation and vote for us today through April 5th! You can vote once per day.