View All Events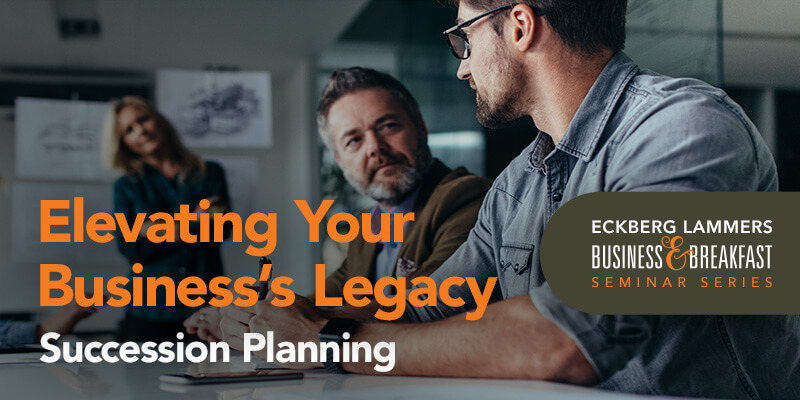 Business & Breakfast: Elevating Your Business's Legacy Through Succession Planning
Join us from the comfort of your own home or office for this online seminar.
Join our estate planning and business team as the explore the multifaceted realm of advanced succession planning. They will provide valuable practical tools, guidance and insights that will empower you to navigate the critical process of securing your businesses' future. Don't miss this opportunity to chart a path to lasting success.
This event will be conducted via a Zoom video meeting.
Presenters/Speakers
Attorney
Tom Loonan is a shareholder, attorney and is a key member of our Business and Municipal groups. With a diverse clientele, he offers comprehensive transactional services, including representation in various transaction matters. His knowledge spans business litigation, creditor litigation, leasing and lending, mergers and acquisitions, service agreements, and business succession planning. Tom's commitment to economic development and strong client relationships drives his work. He also contributes to our municipal law group, serving as City Attorney or Assistant City Attorney for multiple Twin Cities municipalities.
Attorney
Patrick is a Estate Planning, Trust and Probate attorney. He obtained his LL.M. (Master of Law) in Taxation and a Certificate of Estate Planning from Georgetown University. With more than 18 years, he offers exceptional skills and knowledge to his clients across a platform of legal practice areas and offers exceptional skills and knowledge to his clients.